Acta historiae artis Slovenica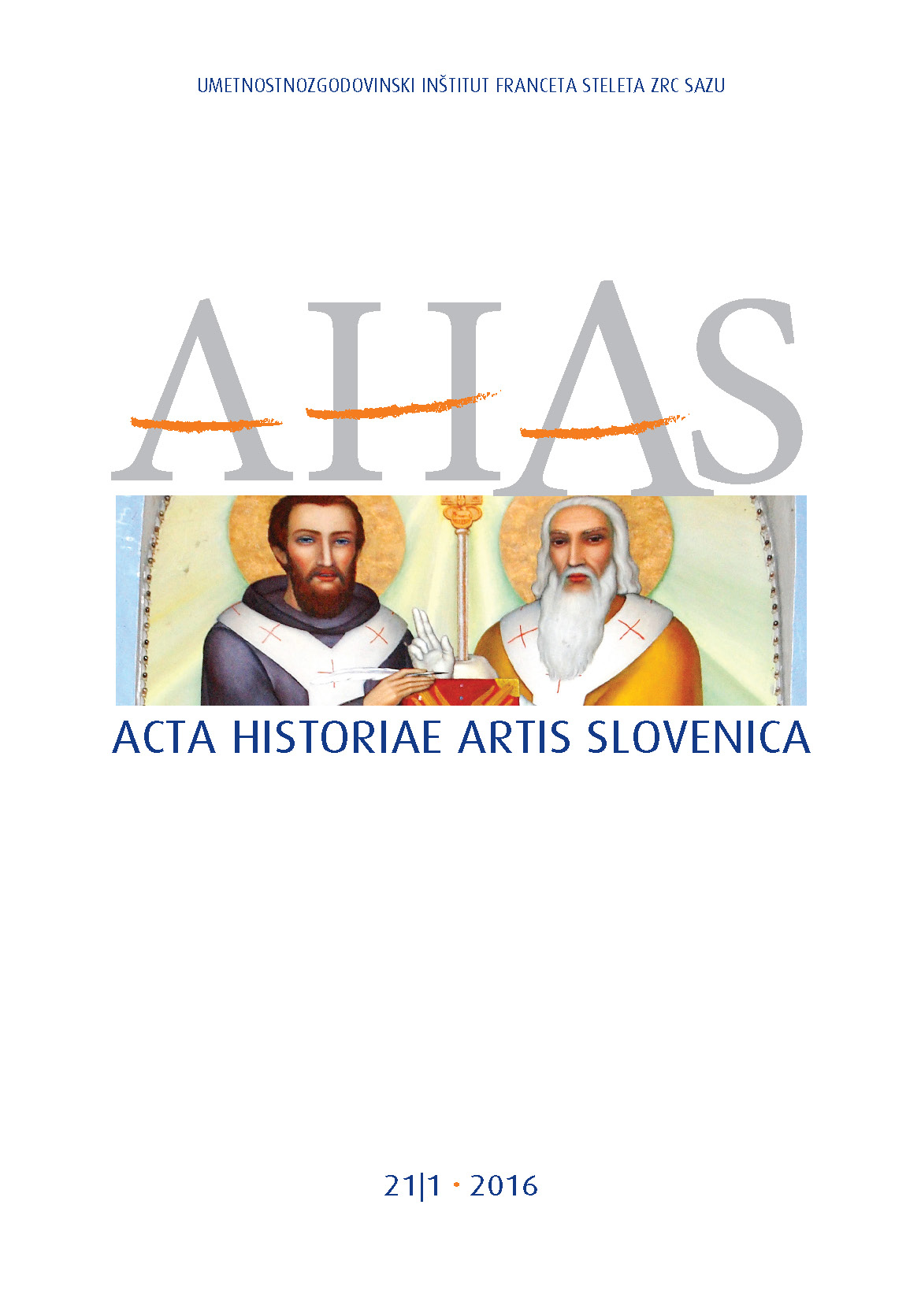 Acta historiae artis Slovenica
ISSN 1408-0419
Editorial board
Renata Komić Marn, Tina Košak, Katarina Mohar, Mija Oter Gorenčič, Blaž Resman, Helena Seražin
International advisory board
Günter Brucher (Salzburg), Ana María Fernández García (Oviedo), Hellmut Lorenz (Wien),
Milan Pelc (Zagreb), Sergio Tavano (Gorizia-Trieste), Barbara Wisch (New York)
ADDRESS:
AHAS, France Stele Institute of Art History ZRC SAZU
Novi trg 2, p. p. 306
SI–1001 Ljubljana
Slovenia
"Acta historiae artis Slovenica" is a scholarly journal, published biannually. It publishes papers on art history and art theory relating to Slovenia, Italy and Central Europe in a wider European context, as well as papers dealing with a more general cultural sphere related to the fine arts. Slovene papers are either translated or accompanied with summaries in one of foreign languages (English, German, Italian, French) and with English and Slovene abstracts, papers in other languages are followed by substantial summaries in Slovene and abstracts in English and Slovene.
Issues
16, 1-2, 2011 Baroque Ceiling Painting. Public and Private Devotion in the Towns of Central Europe and Northern Italy

17, 2, 2012 Samostanska umetnost / Monastic Art and Architecture
18, 1, 2013 Establishing National Identity in Public Space. Public Monuments in Slovenia and Serbia in the Nineteenth Century (PDF)

18, 2, 2013 Visualizing Memory and Making History. Public Monuments in Former Yugoslav Space in the Twentieth Century (PDF)

23. 2, 2018 Illuminating the Soul, Glorifying the Sacred Religious Confraternities and the Visual Arts in Early Modern Europe (PDF)
24, 2, 2019 (PDF) Strategije umetnostne reprezentacije štajerskega plemstva v zgodnjem novem veku / Visual Representation Strategies of the Styrian Nobility in Early Modern Times